About Us
Custom made, American made, since 1978.
Shopping locally builds Communities:
With that thought in mind, remember to support ALL your Proprietor-owned businesses...
Some goods and services cannot be purchased on the web: Small Business Owners MATTER.
If your long-time shirtmaker has retired, please consider King's Collar for all your custom shirt needs.
With 50 years of designing and measuring success, you will be well served.
Incentives will be offered ...
Our factory is local, and our product is completely USA made.
Our shirt studio offers a pleasant environment for a very special and unhurried shopping experience.
Given that Custom Shirts are priced the same as a good quality ready-made,
"Isn't it time YOU considered Custom Made?"
Ask about our ONE SHIRT "in appreciation" Gift Certificate
from just $250 (including personal monogram)...
The perfect way to acknowledge any job well done!
Call The Shirt Lady for YOUR special appointment.
Author of Shirt Tales...The Story of the Start-up that Stayed up (and the people who made it possible), and the prequel "Love never comes late", a child's view of divorce.
Available at Amazon and Barnes & Noble
The King's Collar Shirtmakers is owned by Nancy Gold, known as The Shirt Lady and honored as a Master Shirtmaker. Nationally recognized as a Custom Shirt Designer, Nancy Gold is distinguished as the Nation's First Woman to enter this field as both a shirtmaker and pattern maker. As a well-regarded and nationally acknowledged shirt designer, Nancy's clients include National Political Leaders, Sports Team Owners and Athletes, Entertainment and Media Personalities, and numerous leaders of Corporate America.
Nancy started her company in 1978 in Haddonfield, New Jersey. In 1986, she relocated The King's Collar to Center City Philadelphia, and in May of 2000, The King's Collar moved from the city's Rittenhouse Row location to Ardmore's Main Line, just steps away from the acclaimed Suburban Square Shopping Mall.
As a designer with pattern making and fabric cutting expertise, Nancy's critical eye interprets the measurements needed to make an extraordinary garment. Nancy loves her craft, and this love is reflected by the unhurried pace of her personal fittings, and the comfortable ambiance of her artistic and intimate studio surroundings.
Nancy makes dress shirts, as well as men's casual sport shirts, and there is no request too small to honor. "Special Needs" requests are welcomed and encouraged, and special attention is given to the physically challenged.
Nancy believes in the importance of the American made product, and all work is either done in Ardmore, or in their New Jersey workrooms. The Shirtmaker takes pride in keeping this "American-made" tradition alive by sharing her knowledge through mentoring and in-house training programs.
Honors:
Founding Officer, Philadelphia's Center City District, 1989
INC. Magazine, Entrepreneur of the Year, 1991
Philadelphia High School for Girls, Alumnae Association Award of Honor, 1994
Pennsylvania 's Best 50 Women in Business, 1996
Philadelphia Magazine's (Three time) " Best of Phila." for Men's and Ladies' shirts
Main Line Today Magazine, "Best Shirtmaker", 2004, 2007
Main Line Times Newspaper "Best Shirtmaker"
Main Line Life Newspaper "Best Shirtmaker"
Main Line Magazine "One of the country's most highly regarded Shirtmakers" 2007 Fall Fashion Issue
Member, Custom Tailors and Designers' Association, Philadelphia Chapter
President Emeritus, Center City Proprietors Association
President Emeritus, Ardmore Business Association
Special Events Committee Member, Bryn Mawr Film Institute
The 2008 Charles F. Ward Service to Ardmore Award
Member, Merion Fire Company of Ardmore
Author: SHIRT TALES... The Stories Behind a Successful Start-up 2016-2017
Philadelphia Inquirer, Cover Story, Business Pages June 11, 2017 "Surviving and Thriving Stitch by Stitch"
Author: "Love never comes late" ( A child's view of divorce) 2018
Elected to The Court of Honor of Distinguished Daughters November 16, 2018 The Philadelphia High School for Girls
Philadelphia Inquirer, Cover Story, April 14th, 2021, "Thankful in Ardmore for 'living small in a safe place' during the pandemic."
MR Magazine, April 2023, Full Profile on Nancy Gold; Read the article here.
Shirt Services
Custom Shirts for Men and Women!
Dress and Casual Wear... With Hundreds of shirts in just your size, "Isn't it time YOU considered Custom Made?"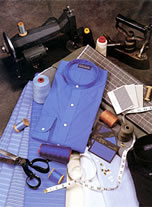 Men's made to measure shirts begin at $180 and range to $495 for two-ply 240's, available with Mother-of-Pearl buttons and featuring the world's most luxurious fabrics.
Up to 20 measurements are included in the making of your personal pattern. Collars are sized 12" to 23", chest sizes from 32" to 70", and collar, sleeve length and cuff sizes are all cut to the 1/4", (including larger cuff measurements for your watch, and longer tail lengths, with extra buttons when needed.)
Do you wear your shirts outside your trousers? This new Urban Style can be shaped to make your own fashion statement.
"Everything old is new again." ...The Neckband Shirt is the Millennial's new sport look, and can be worn with or without a jacket.
...Whether you need shirts for proper fit or just for fashion; Custom Shirts are the answer! Orders are now based on a two shirt minimum, with your choice of any style or fabric.
For one shirt sample orders, there is a $75 cutting fee added.
There's just a one shirt minimum with details that make this a favorite gift or self purchase. (Gift certificates available)
Button-side is on the right
Perfectly positioned front buttons reduces "peek-a-boo"
Slimmer sleeves (if needed)
Smaller placket fronts
Fitted yoke
Front and back darts if preferred
Tail lengths to size
Collars, cuffs and sleeves to the 1/4"
Choice of Ladies-specific collar and cuff styles with softer linings
Choice of collar and cuff stitching: edged or 1/4"
Choice of thread and button colors including beautiful Troca shell buttons
No jacket at the office?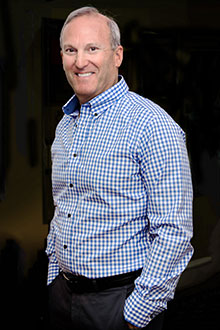 If your dress code is casual, all anyone sees is your SHIRT. If you pride yourself on your appearance, a great fitting shirt is the finishing touch. Men's made to measure casual shirts can be made to fit your body AND your budget.
Shirts priced from $180.
Collars and cuffs can be edge stitch or traditional quarter inch.
Choice of collar, cuff, and monogram options.
Additional button color choices.
Special button placement (Open collar with no neck button, perhaps?)
Optional body back darts for snugger fit.
Contrast color inside collar and cuffs can be added.
Patterns and colors can be mixed on the same shirt, for a casual shirt unlike any other!
Fabrics include today's fashion dark shades and bold stripes, as well as high count Egyptian cotton, Sea Isle cottons, and Linens from Europe's finest mills.
Over 500 fabrics are available for your review.
PLEASE NOTE: For Business Casual orders, there is just a two-shirt minimum.
***There is a 5-6 week delivery for Custom Shirts.

Nancy can scan and copy logos for monogramming. Contact Nancy for more information.
National Clients are seen by private appointment. This service includes shirt costs, plus travel expenses. There is a minimum order of eight shirts for all out of the area service appointments.

Local Home or Office Visits are made by special request with a six shirt minimum for this service.

Compassionate Designing for the Physically Challenged includes home or office visits. "Special needs" requests are welcomed and encouraged.

FOR MORE INFORMATION: Call The Shirtmaker at her studio in Ardmore, PA
at 610-642-9910 or email using the contact link.
Re-orders can be requested by telephone or through this web site.
Gift Certificates can be requested by telephone, or by clicking the "contact us" link, and filling out the contact form.
You may purchase your own personal card and state "A Gift Certificate in the amount of $...... has been ordered in your name. Please contact Nancy at 610-642-9910 for your fitting appointment."
Nancy will reply to you personally to take payment information.
When you call Nancy with your credit card info, she will assign you a Gift Certificate Number to be added on your card, and will send you a copy of the charge by mail.
Writing Expertise
For writing that gets results:
Wordsmith - Nancy Gold
As a Professional Writer, Nancy Gold chooses words in much the same way as a painter chooses colors. Each word is crafted to evoke a clear mental picture and each sentence is shaped to produce a specific result. On any given day, a well written request holds the promise of increased profits and market recognition. Quite simply, when communications are presented with clarity, your message gets heard.
Whether you're creating a new business, an ad campaign, the narrative for your web site, a radio script that delivers a strong message or a powerfully written business letter, allow Nancy Gold to help you turn that thought into money.
"If you have any idea worth developing, she will find its best expression."
Radio Advertising
Radio advertising plays a major role in company and product identification and is an important link to growing a business and establishing its credibility. Branding development, voice-over skills, creative ad copy and production of spots are offered at reasonable rates.
Nancy Gold has been honored as an Inc. Magazine Entrepreneur of the Year and One of Pennsylvania's Best 50 Women in Business
Business Writing
The King's Writer is skilled at shaping concept development documents, ad copy, editorials, keynote speeches, and business letters known to deliver break-through results. Nancy Gold's wordsmith skills have achieved positive results in the shaping and editing of business resumes and she is open to serve as a ghost writer for any publication you deem important.
A specialty is re-writing "angry" letters or email responses. Business critiques are sometimes harsh and unexpected, and when emotions drive your response, the results can land badly. A well-written reply can often secure a more solid footing in your company, and more importantly, a positive outcome.
A negative reply can become part of your work "history" and many emails are saved for just that reason.<
"If it's important enough to send, it's critical to choose words carefully... let me see it, before you send it~!"
Business START-UPS
How do you take a business idea and turn it into a living breathing entity?
As a seasoned business owner since 1978, Nancy Gold honors the visions of those exploring any entrepreneurial undertaking. Nancy knows what it takes to launch a business from its barest beginnings and welcomes small businesses with small budgets.
If you have an idea for a business, Nancy can help you see the larger picture of what's possible and provides the hands-on coaching that only a business OWNER can deliver.
There's no charge for the initial one hour start-up consultation.
If you're serious about making a new beginning, this could be the first step in getting you on the path to owning your own company. Nancy can deliver a road-map of actions that include Concept Development, Start-up costs, Fit-out, PR and Marketing, and Operational Practices.
From her "been there, done that" training, she know what works… and what doesn't.
In this economy, why would you want to wing it?
Words have power
As an established business owner or an aspiring entrepreneur, Nancy Gold's writing skills can help you brand your business or company more powerfully. Nancy's book SHIRT TALES is now available and within its pages you'll follow the 50-year journey of a Start-up that STAYED up. The book tracks the birth of The King's Collar Shirtmakers and includes stories about the wonderful people who helped shape the company while offering the highs, lows, lessons and breakthroughs of a Start-up that has survived and thrived. It will not only intrigue you by its content, but can provide real action steps that may help any budding entrepreneur achieve their own dream. It also includes a step by step BUSINESS MANUAL that offers business insights as a Road-map to help pave the way. Whether you're an established business or a Start-up, it's a Must Read for any entrepreneur.
With endorsements from industry leaders, SHIRT TALES is not just a "how to" book, but one that contains authentic information about how it was done.
SHIRT TALES... The Stories behind a Successful Start-up, can be ordered through Amazon.com and BarnesandNoble.com.
"If you have any idea worth developing, she will find its best expression."
Nancy's second book is now available on Amazom.com (paperback and Kindle) and BarnsandNoble.com.
"Love never comes late" is the story of DIVORCE as seen through a child's eyes and the impact it can make on their adult lives. "Love never comes late" addresses the issues of divorce, abandonment and alcoholism ... and the path to healing and forgiveness. Signed copies can be reserved by special request. Please click here to contact Nancy or order book(s) through Amazon.com and BarnesandNoble.com.
A hard book to write and an important book to read.
Nancy Gold has been honored as an Inc. Magazine Entrepreneur of the Year and One of Pennsylvania's Best 50 Women in Business
Contact
For holidays, birthdays, special events or those worth honoring, a custom shirt gift is always treasured. You're in good hands...
location_on
Private Studio:
Ardmore, PA 19003
email
Email:
phone
Phone: